Bet365 Review New Zealand
Looking for a balanced & informative review of bet365 NZ? We give you all the tips you need to make the most of free bets deposit codes before signing up.
Things change rapidly in the sphere of online wagering. New bookmakers spring up; older ones disappear as the result of acquisition and attrition. Longevity is a valid criterion when it comes to selecting an online wagering agency with which to establish a membership. Join Bet365
In the competitive environment in which these companies operate, it is not possible to survive for long unless something of value is provided to clients. Bad publicity spreads like wildfire and given that the number of potential punters is somewhat finite, bookmakers cannot risk losing even one punter who decides to pass them by due to uncertainty regarding a bookmaker's reputation.

Bet365 is one agency that has managed to survive and grow, through building an image for being a reputable operation and for innovating as the industry evolves.
Here is some information regarding Bet365 that we hope will be of some value to anyone considering joining.
Bet365 Origins
Bet365 is one of the international operators that chose to gain a foothold in Australia after first establishing itself in Great Britain as an online bookmaker in 2001. It is the brainchild of one Denis Coates, who developed the prototype of the wagering platform. Her father Peter Coates had operated brick and mortar betting shops since 1974 that Denise was running. They were based in Stoke-on-Trent near Liverpool. Bet365 abandoned the retail aspect of the operation in 2005 and currently operates online in close to 200 countries. They obtained an Australian license from Northern Territory and now have offices in Darwin.
Bet365 Wagering Platforms
Australian punters will want to enter the URL www.bet365.com.au into their web browser; otherwise, they could end up on the Great Britain site. Bet365 is powered by Flash, so it might be worth taking a moment to determine that your device has the latest version of Flash.
We were favourably disposed when we navigated to the main landing page. There were no animated distractions to prevent us from getting straight to the business of locating punts.
It helped our opinion that Bet365 uses a familiar layout, though it does use four columns. The first on the far left is where the various sports can be selected. We even liked the way this column was ordered, with live markets at the top, followed by the three racing codes, and finally Aussie Rules, Rugby League and Rugby Union.
Yes, it will require a phone call to place live bets, no escaping that, but heading the live in-play was a window arranged from left to right to sort various sports and racing where live markets could be found.
The colour scheme of the site was subtle gray and green, with odds highly visible thanks to the use of yellow text.
Bet365 offers an adaptation to the IGA requirement of in-play bets being placed via phone. They call it "Telebet Enquiry." The website has clear, concise directions for using the feature. Punters are advised to use the mobile apps for iOS and Android as the fastest route. Punters then tap the in-play bets they wish to select, and then tap a "Submit and call Telebet" button below the selections. This will start the call to Bet365, where the usual procedure of identity verification followed by bet confirmations.
This same procedure can also be followed on the mobile version of the website.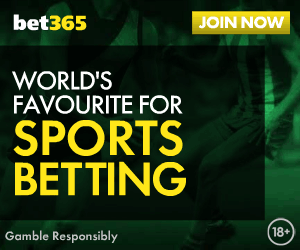 Bet365 Mobile
All three mobile applications are available, iOS, Android and mobile website. Mobile punters have access to Bet365's extensive offering of live streaming, which comes in quite handy for events that do not command sufficient viewership to be televised. Another option is simply audio that covers racing, soccer and cricket.
It was mildly hard to find a link to the mobile platforms. They are hidden on the very right hand side at the top of various pages under a drop-down labelled "Services." From there, a click on "Mobile and Tablet" opened a new window with links to the various apps for differing mobile operating systems. It is here that we learned that Bet365 claims to have in-play coverage for every market and match.
One minor issue we had with Bet365's platforms was that when odds refreshed, the whole panel reloaded. We prefer the system some other bookmakers employ where only the market where odds change updates.
Aside from that, we quite enjoyed everything about the platforms.
Bet365 Operating Terms
On an earlier visit to the website, we were baffled by the seeming lack of an option for selecting Australia as an option when we were examining deposit methods. This time through, we were instantly taken to a window with AUD pre-entered in the "currency" box and Australia in the "country" box. We suspect the difficulty we encountered previously was more a case of user-error than a shortcoming of the Bet365 website.
We found 18 ways to make a deposit to Bet365, which we feel confident is the most we have ever seen. All of the methods are free as far as Bet365 is concerned. A bank wire could have fees on the user's end of the transaction. We found 10 ways to get money out, again one of the higher counts. Minimum deposits and withdrawals ranged from $5 to as high as $2000 for paper checks, with the majority of methods being either $10 or $25.
Bet365, according to one source we consulted, has no turnover requirements on deposits. They also offer plenty of promotions, six for thoroughbred racing alone, two for greyhounds and two for harness. There were also promotions for soccer and other sports, but since both the AFL and NRL seasons were concluded at the time of this review, the number of total promotions would have been lower than otherwise.
Minimum wager amounts are well within industry standards, as our maximum payouts. The same can be said of odds and margins, however, we do encourage punters to shop these sorts of things, since that is a large part of the appeal to online wagering.
Conclusion
No to put too fine a point on it, but with all the choices punters have for online bookmakers, combined with low deposit requirements, we see no reason not to have two or more memberships.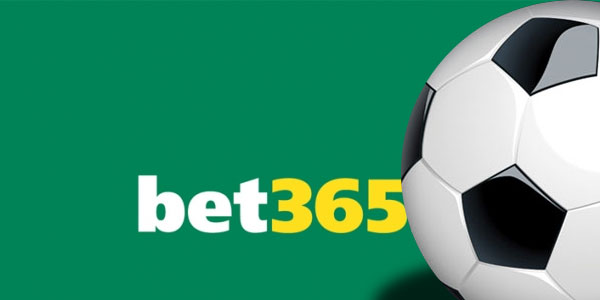 That said, we heartily endorse Bet365. In every significant aspect, they are the equal or superior to any of the other domestically based bookmakers. The form and stats offerings are top notch and even include form for U.S. horses. There are eight databases of statistical information for North American sports and it is possible to enter user-defined queries that we found amazing, but we admit to being stat geeks.
The same can be said for a mind-boggling assortment of historical statistics for Australian Sports and racing, for example, the ability to look at past AFL games and see the points scored by quarter, and that is just for starters.
Of all the bookmakers we have examined, if we were compelled to choose one and only one, it would in all probability be Bet365.